Sometimes All We Need is Opportunity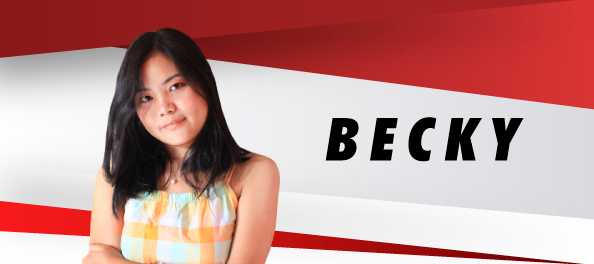 When one person realizes their potential, the impact doesn't stop there, it changes communities. This statement is the first thing you see on our website, and it expresses one of the most important reasons we do what we do. Becky is a great example of this, and we would like to introduce her to you.
Becky writes:
I first volunteered at Children's Retreat 2017, and later joined Kingdom Kids as a regular volunteer. In July of 2019, I joined the For One Life team as Assistant Director of Kingdom Kids, and today I serve as Director of Kingdom Kids.
I have seen a lot of changes in our community during the pandemic. Some changes are good. People are becoming more helpful, and the sense of unity among the community became stronger. It is peaceful to see people enjoying the time they spend with their family.
Some changes are bad. People were unable to attend church. Funerals couldn't happen and school was closed. Unfortunately some students have become lazy from this. Income became difficult for people who were dependent on their daily work. Fortunately, things are starting to get better and we are slowly going back to our normal lives.
With kids unable to attend school or Sunday School they became less active and more idle. Their chances to learn the Word of God became less as churches closed. So in order to reach them with the Word of God and keep them entertained, we came up with the idea of online drama videos. We produced the Online Christmas Special followed by the Children's Retreat Online Videos.
These videos were a big and challenging project for us, but it was an exciting experience for everyone. As the Director of Kingdom Kids, I was in charge of organising the team and arranging the materials for рабочие зеркала гидры the costumes and drama, as well as choreography for the songs and dance. By God's grace we were able to shoot all the videos in one week.
Kingdom Kids was paused most of last year, but we were able to resume our programs a few weeks ago on March 6! This semester will last until May 29, and we will be travelling to some of the villages we planned to visit last year.
Michael, Director of For One Life, writes:
Becky has stepped up in big ways to take over the position that my wife, Becca, used to fill. Becky is quite a bit younger than my wife, and younger than some of the volunteers on the Kingdom Kids team, but she is doing a great job as a leader. She is a classic example of someone realizing gifts even they didn't know they had, simply because they were given the opportunity to use them. I met with her recently and she exudes passion for what she does and really is enjoying it. It is so neat to see the passions, ideas, and dreams that are coming out of her!
People like Becky remind us that providing opportunities in Northeast India really does make a difference. Thank you for partnering with us as we seek to impact our community!