Vocal Quest Junior Kick-Off!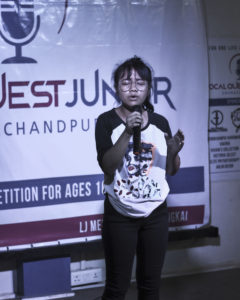 The second edition of Vocal Quest – this one is being called Vocal Quest Junior, for children ages 16 and under – kicked off this past Saturday, June 16, in Northeast India.
You may be wondering; how does a singing competition contribute to the aims and objectives of our organization? Let us explain:
This area of India has a wealth of talented singers and musicians. So many, in fact, that many who are quite good never have the opportunity to get noticed. So, we organize this competition for a few reasons:
To find and promote local singers.
To give an opportunity and platform for these singers to develop and showcase their talent.
To invest in the local community by providing fun, wholesome activities.
Our first competition, Vocal Quest Solo, was held last year. The competition attracted large crowds to the live shows and was covered by a number of local TV stations. Here's what the winner of Vocal Quest Solo had to say about the experience: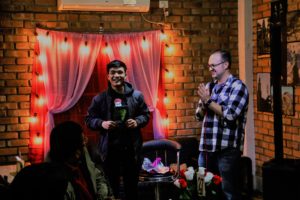 "Vocal Quest Solo benefitted me in so many ways. It provided me the platform to have some experience and do well in my music. It also boosted my confidence." Haulien Misao – Vocal Quest Solo winner
Haulien, along with many of the other top contestants of Vocal Quest Solo, are now regularly invited to perform at public events around the community, allowing them to earn some money for themselves and their families.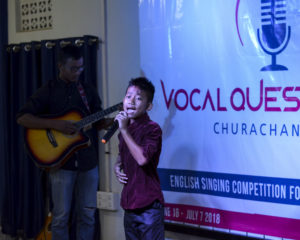 Our hope is that Vocal Quest Junior will unearth even more talent and provide even more opportunities to the children and youth of the community.
Thanks for your support!
The For One Life Team