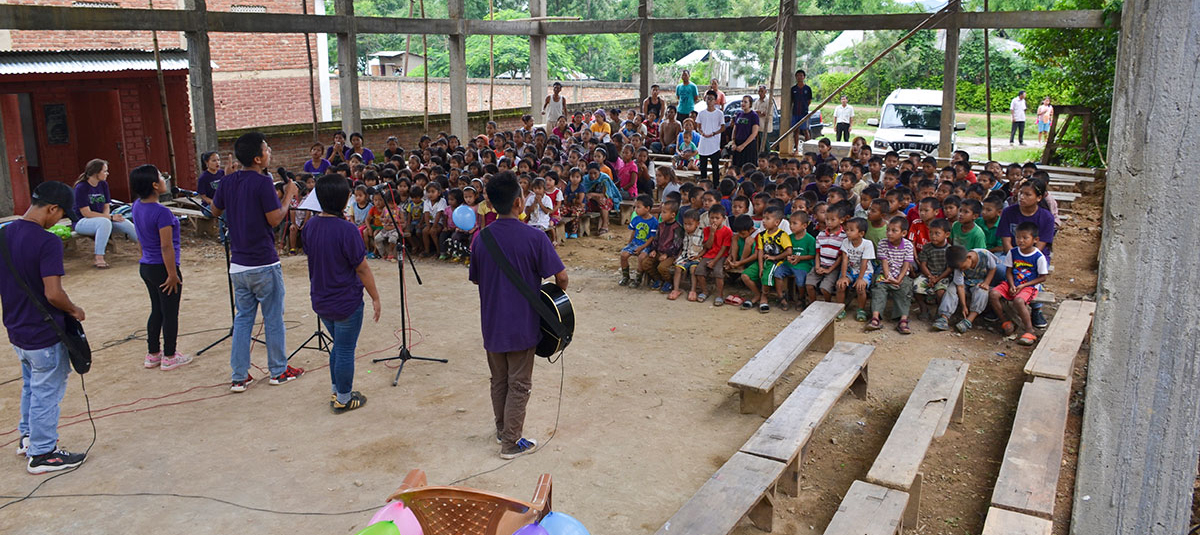 Our Children's Retreats are proof that the community and connection, the learning and activity, are unmatched opportunities for kids and parents to build a foundation of character, unity, and joy as they grow.
Since we can't offer weeks-long Children's Retreats all year in the entire region, we started Kingdom Kids – an outreach Saturday to rural villages.  We know that this consistent – albeit not constant – connection with these villages is critical to the rising of the entire region.  We see leaders emerge from these events, hearts come alive and anticipation take place throughout the year that does plant seeds of hope.
A Kingdom Kids event lasts just a few hours on a Saturday, but it is a treasured time for children to sing, play games, listen to drama, create crafts and share refreshments.  For many – even parents – an interactive experience like this is the first of its kind.  It has now become a looked-forward-to tradition in these villages.